Sunflower Seed Cleaning Dehulling and Separating Machine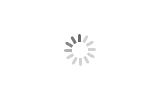 Sunflower Seed Cleaning Dehulling and Separating Machine
TFKH-1500 Vertical Model

China

7-20 days

30 sets
01. This equipment is used for both confectionary kernels and bakery sunflower kernels production
02.Unique multi-functional cleaner design secure the sunflower seeds going into dehullers are pre-cleaned, big impurities, small impurities,light impurities&empty seeds, and small seeds can be sorted out properly.
03. 4 of larger diameter dehullers design increase dehulling capacity, with frequency inverter equipped with electric control cabinet to adjust the frequency according to physical moisture of the raw sunflower seed
04.Unique shells-removing design makes all the shells aspirated properly, % of kernels in shells is 0.5% max.
05.Seed-kernel separating screen makes efficient separaration and better separation performance.

Sunflower Seed Cleaning Dehulling and Separating Equipment TFKH-1500(Vertical Model)
Functions and Features
This equipment can complete the cleaning, dehulling, shells-removing and seed-kernel separating of sunflower seeds at one time, and it's the optimum choice for sunflower kernel processing industry in the world today. It features high dehulling rate, high percentage of whole kernels, high automation degree, easy operation and maintenance, etc.
Component
①input hopper ②spiral elevator ③multi-functional cleaner ④bucket elevator ⑤main part of the equipment(dehullers, air separator and seed-kernel separator)⑥pneumatic system of back-flowing materials⑦seed-kernel re-separator⑧kernels bin ⑨electrical control cabinet
Technical Parameters
Power

17.

46 kw (380v)

Input Capacity

0.7-1.0

mt

/

h

% of Whole Kernels

(broken kernel is less than 1/2 of the whole one)

90%

min.

% of Inshell in Kernels

5%

max.

Overall Dimension (L*W*H)

11.6

x

3.3

x

5.

5m