Large Capacity Sunflower Seeds Dehulling Equipment for Oil Pressing Purpose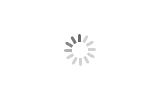 Large Capacity Sunflower Seeds Dehulling Equipment for Oil Pressing Purpose
TFKH-1500

China

7-20 days

20 sets
Offered by Qiaopai, dedicates itself to sunflower seeds dehulling technology with 30 years accumulation!
The optimum cost in performance for sunflower kernel oil industry solution---
4mt input capacity, 45m²space occupied,
compact structure, with shipping cost saved.
With view of the increasing market demand for sunflower kernel oil, basing on 30-year patented dehulling equipments' manufacturing advantage,the large capacity sunflower seed dehulling equipment for oil pressing purpose TFKH-1500 is our self-developed equipment to meet the needs of large capacity with premium quality of sunflower kernel oil production.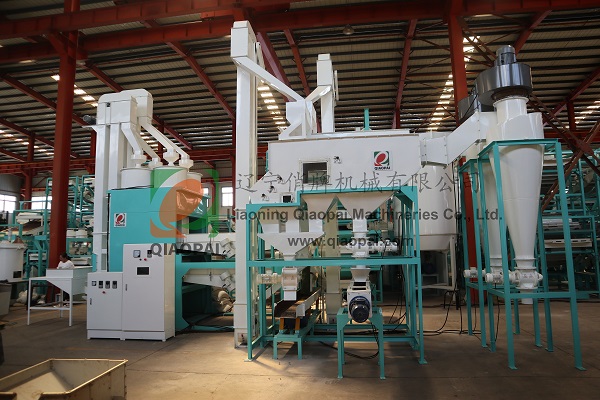 Functions and Features:
This equipment can complete the pre-treatment at one time only for preparing raw sunflower seeds for oil pressing including dehulling,shells-removing,shells-collecting and conveying. I. Key point is the Dehulling Works, instead of simple crushed way only. II. Proprietary technology, large input capacity. III. Minimum % broken kernel in shells,with kernels loss greatly reduced IV. High automation degree, easy operation V. Continuous production,minimum space occupied.
Component:
1. Input hopper
2. Bucket elevator
3. Dehullers
4. Vibrating screen separator(to sort out part of broken kernels)
5. Shells-removing system
6. Shells collector
7. Leaf-spring conveyor for kernels
8. Auger conveyor for shells
Technical parameters :

Model

TFKH-1500

Power

41.08kw

(

380v

)

Input capacity

3500-4000kg/hour

One-time dehulling rate

35%

% of broken kernels

(broken kernel is less than 1/3 of the whole one)

25%


% of inshell in kernels

50-60%

% of broken kernel in shells

1% max.

Overall dimensions

10200*4500*5545mm.