Buckwheat Seed Dehulling machine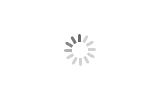 Buckwheat Seed Dehulling machine
TFQM-300

China

7-20 days

30 sets
01. Dry method for dehulling. This equipment is used for both heat-treated buckwheats and non heat-treated buckwheat dehulling.
02. Unique shells-removing design makes all the shells aspirated properly, % of kernels in shells is 0.5% max.
03. High integrity of the shells/husks.
04. ISO9001 : 2015 & CE certified.

Buckwheat Seed Dehulling machine TFQM-300
Functions and Features

The buckwheat seed dehulling machine TFQM-300 can complete the dehulling, shell-removing, automatic seed-kernel separating of buckwheat, which can also separate the fine chips from the whole kernels.
No hot water pretreatment required, this equipment adopts dry method for dehulling. It features easy operation, high output of buckwheat kernels, high percentage of whole kernel, thoroughly clean separation works of shells and kernels, etc.
Component
①input hopper ②bucket elevator ③main part of the equipment(dehullers, air separator,and seed-kernel separator) ④electric control cabinet
Technical Parameters
Power

10.24

kw

(380v)

Input Capacity

300 kg/h

%

of Whole Kernel

95% min

.

%

of Inshell in Kernels

2%

max.

Overall Dimension (L*W*H)

6

x

3

x

4.4 m